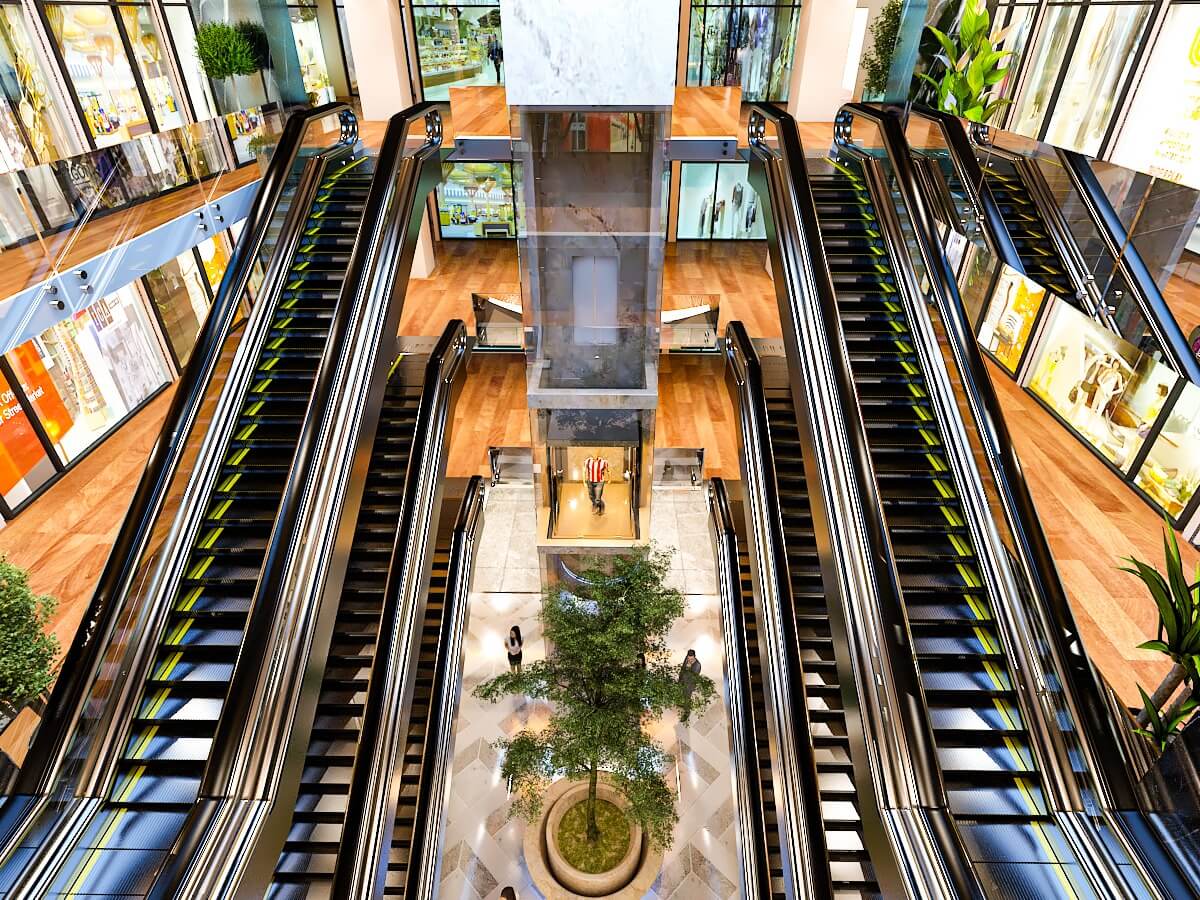 ONE LIBERTY MALL: The Best Retail Destination
At Liberty Market, one of Lahore's most Instagrammable locations, OLM meets European-style shopping. From edgy fashion boutiques to trendy streetwear, shoppers can find it all. Beautiful views of the wide corridors that are perfectly lighted and open squares create an eclectic atmosphere.
In one of Pakistan's largest malls, there are fantastic family-friendly activities for every type of tourist and shopper. Over 150 retailers can be found here, including department stores and high-street favorites, all under one enormous roof. Luxury brands have found a home in Fashion Avenue, a specialized area of the mall that is well-liked by fans of couture.
OLM, home to a vast selection of brands, fashion accessories, and clothing, calls to renowned brands.
Best Investment Opportunity to Buy a Retail Outlet
Let's look into the floors and what are they designated for:
Ground Floor is Designated for Gold and Diamond Jewelry
First Floor is Designated for Clothing Brands
Second Floor is Designated for Footwear & accessories
Third Floor is home to traditional and continental cuisines
The lower Ground Floor is home to a supermart and grocery retail spaces
Why OLM is the Best Investment Opportunity in Lahore?
It is because the Grey structure is already completed and all local and international brands have booked their retail outlets. It is a great opportunity for you to be among the top brands in the market.
OLM offers a very flexible payment plan with a 20% Down Payment, 50% flexible installment plan, and 30% on Handover.
There are Limited Retail Outlets Available so make sure to book yours today before it's too late.
True to its name, OLM exhibits a love of exploration.
Both inside and out, One Liberty Mall is an iconic sight to behold. It is heavily influenced by contemporary architecture. A wide variety of Middle Eastern fashion retailers with exquisite Arabesque elements can be found in the mall, which offers an excellent upgraded shopping experience with satisfaction and luxury at its center. The whole family will have a good time here thanks to the well-chosen selection of fashion companies, culinary options, and entertainment options.
It houses a number of national and international retailers with a focus on low-cost high apparel and relaxing beauty treatments. There are several dining establishments with outdoor alfresco seating if you need to refuel yourself.
Shopaholics may take advantage of year-round discounts at factory outlets that provide the greatest trends.
Can't resist a good deal?
Don't miss this fantastic chance to invest in one of Lahore's greatest malls right now.
OLM's modern fashion edit and family-friendly vibe are bringing in tens of thousands of customers. Keeping up with fashion trends is simple thanks to this retail location's selection of high-street favorites and other items.